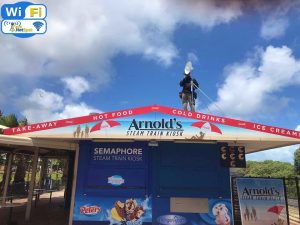 Arnold's Steam Train Kiosk is now up and running with KernWi-Fi. Next time you are having a bite eat or having a coffee or enjoying an ice cream, make sure you login to KernHotSpot Free Wi-Fi.
Our third event with Semaphore was another success! Feast on the Foreshore is Semaphore's Big Gay Out! It was a fantastic day with many users connecting to our Free Wi-Fi.
On your next visit to Semaphore, be sure to log on to KernWi-Fi.