KernWi-Fi Semaphore 10 Gig City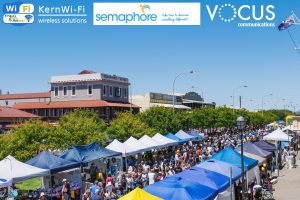 KernWi-Fi Semaphore 10 Gig City.
A collaborative project between KernWi-Fi and the Semaphore Mainstreet Association, representing and supporting businesses in Semaphore.
Bringing employment and stimulating the local economy by connecting Semaphore into the 21st Century.
Our Initial KernWi-Fi Hubs will be located at:
The Fed on Semaphore – 25 Semaphore Road, Semaphore
The Federal Hotel is now up and running with KernWi-Fi. Guests in the bar and dining facilities have FREE access to KernWi-Fi. Hotel guests will also enjoy a ticket for free Wi-Fi for the duration of their stay.

Semaphore Steam Train Kiosk – 68 Esplanade, Semaphore
Traders of Semaphore Road will also have the opportunity to connect to our high speed internet, as part of KernWi-Fi Semaphore 10 Gig City.
We will be working with the Semaphore Mainstreet Association and our partners at Vocus Communications to provide FREE Guest Wi-Fi to all Semaphore-based events, such as the upcoming Raine & Horne Semaphore Street Fair and The Craig Roberts Guardian Pharmacy Seaside Carols, Feast on the Foreshore to name a few.
Further information:
Phil Kern – KernWi-Fi Pty Ltd / KernHotSpot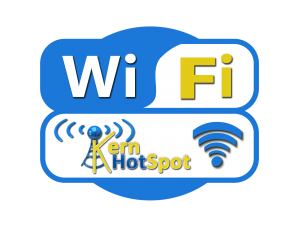 w: https://kernwifi.com.au
p: 7100-5432
Ashley Tippins – Semaphore Mainstreet Association Inc

p: 0411-460-139
Leigh Bollen – Vocus Communications

p: 1800-428-428