Community Sponsorship -Tea Tree Gully Golf Club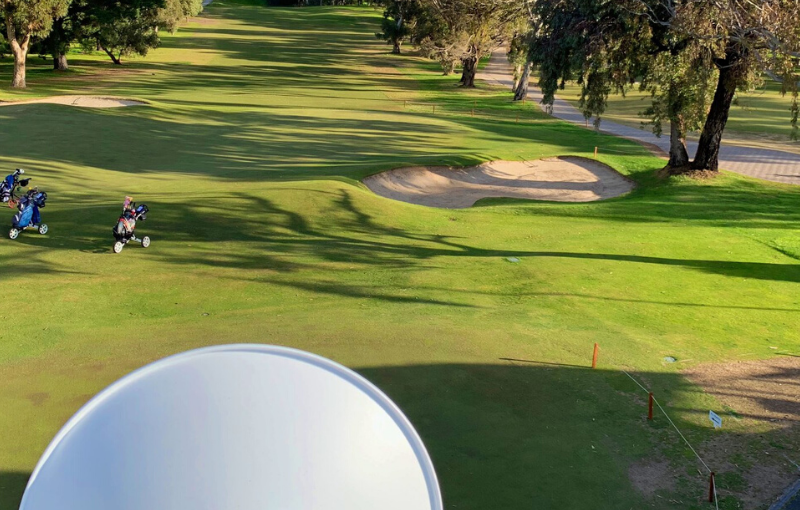 Who doesn't love a good round of golf?
Guests visiting the Tea Tree Gully Golf Club will soon be able to enjoy high-speed internet when they tee off at the Club, thanks to KernWi-Fi / KernHotSpot.
Commencing August 2019, KernWi-Fi partnered with the Tea Tree Gully Golf Club to provide Free Wi-Fi to all staff and guests attending the club.
The sponsorship proposal, being rolled out in stages, will ultimately see all guests gaining access to internet connection whether they're out playing golf, attending a wedding, enjoying dinner or simply chilling at the clubroom bar.  Free Wi-Fi connection will mean golfers, guests and event goers alike can instantly upload photos straight to social media whether it's capturing that incredible hole-in-one, seizing the moment watching the sunset over the golf course or sharing memories at a special occasion with friends or family.
As part of the first phase, KernWi-Fi has provided a viable solution to the Club's existing ADSL service which had two services running independently of each other, meaning they were receiving a poor internet connection.  These two services were cancelled and a single High Speed Fixed Wireless system was installed to the Club's office, with a second Point to Point link from the office across the Golf Course to its maintenance shed.
Despite the limited capacity of older buildings, such as the Club's offices, to accommodate data cabling , KernWi-Fi technicians navigated a solution to integrate the data cabling successfully providing a sustainable and effective outcome.
As part of KernWiFi's sponsorship, the second phase will mean resolving any internal networking issues and replacing outdated cabling and hardware, and with the third phase providing Guest Wi-Fi access for all members, to all areas including club rooms, the restaurant and function areas which is currently almost non-existent.
This is great news for the hundreds of people who frequent the Club on a weekly basis!
Situated at the foot of the Adelaide Hills (approx. 24kms from the city centre), the Tea Tree Gully Golf Club offers a magnificent 18 hole, 6207 metre Par 71 golf course with superb couch grass fairways and bent greens with an Australian Course rating of 71.
The Club offers so much more than the golfing experience  though.   You can take advantage of:
A beautiful dining experience in  the Dimples Restaurant which  will take your breath away with sweeping views over Adelaide and the Golf Course
Full function rooms for special occasions
Complete facilities to host seminars and conferences
An ideal venue for weddings or other special events with superb views embraced by a pleasant atmosphere
The team at KernWi-Fi appreciate being part of local clubs and events and is delighted to be offering its services as a way to give back to the local community.
The KernWi-Fi / KernHotSpot network already connects thousands of users daily via a gateway of local businesses, cafes, shopping centres and more.
For more information on how to get connected to KernWi-Fi or connect your customers via KernHotSpot, contact KernWi-Fi today.
Cherie Gauci:  Marketing – KernWi-Fi Pty Ltd / KernHotSpot
e: cherie.gauci@staff.kernwifi.com.au
Contacts:
Phil Kern: Managing Director – KernWi-Fi Pty Ltd / KernHotSpot
e: phil.kern@staff.kernwifi.com.au
p:  08-7100-5432