2020 ISPS HANDA Women's Australian Open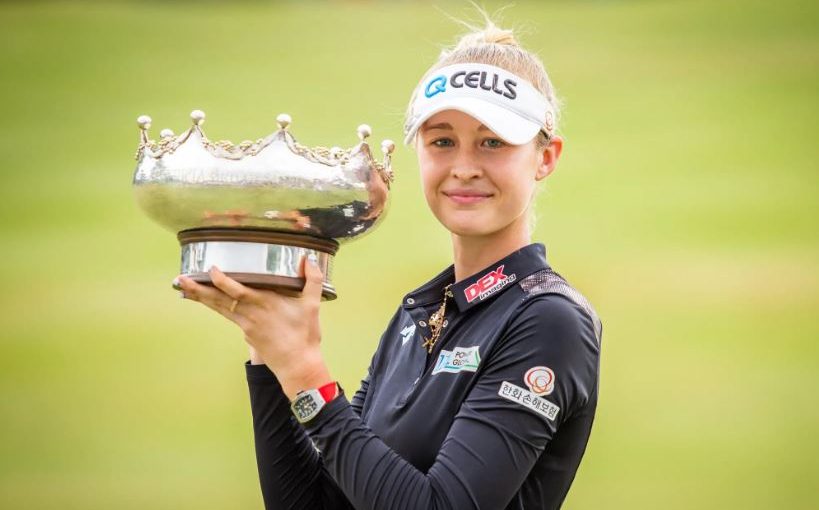 The 2020 ISPS HANDA Women's Australian Open is happening at the Royal Adelaide Golf Club between 13 to 16 February (the second of a three-year deal rotating on Adelaide's pristine sandbelt courses).
KernWi-Fi has been engaged to provide it's Wi-Fi internet services to Golf Australia and its players, media, transport and staff to ensure connectivity and communication runs smoothly across the event.
This event isn't without a range of other activities and entertainment which is bound to be fun for the whole family.
There'll be:
Plenty of food and beverage options
Shaded seating areas
Opportunity to see play on multiple greens and tees
Big screen streaming live
Live music
Mini golf kids zone
Women's golf clinic
Free earpieces via WAO radio to keep track of all the action
Merchandise stalls
… and more.
An ideal way to spend a Summer's Day with friends and family.
📷 credit to ISPS HANDA Womens Australia Open:  Nelly Korda with the Patricia Bridges Bowl after winning the 2019 Women's Australian Open at The Grange in Adelaide.
Contacts:
Cherie Gauci:  Marketing – KernWi-Fi Pty Ltd / KernHotSpot
e: cherie.gauci@staff.kernwifi.com.au
Phil Kern: Managing Director – KernWi-Fi Pty Ltd / KernHotSpot
e: phil.kern@staff.kernwifi.com.au
p:  08-7100-5432
Adelaide australian open event event wi-fi event wifi golf golf tournament HANDA kern wifi womens australian open womens golf