Royal Croquet Club Adelaide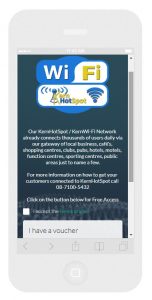 Royal Croquet Club Adelaide
Our KernHotSpot / KernWi-Fi Network connects Royal Croquet Club Adelaide via our Wi-Fi gateway.
KernWi-Fi operate public WiFi KernHotSpot's at many locations. Check out our Wi-Fi KernHotSpot coverage
and enjoy Free Wi-Fi while at Royal Croquet Club Adelaide.
For more information on how to get your customers connected to KernHotSpot call: 08-7100-5432
Chat to us live online or complete an enquiry to discuss your requirement.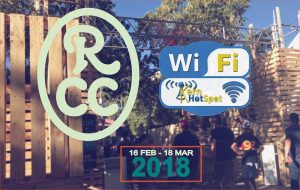 KernWi-Fi is proud to be providing FREE Wi-Fi at the 2018 Adelaide Royal Croquet Club.
Enjoy the live shows, food and drinks while being able to stay connected to our hotspot!
This year KernWi-Fi is supplying its high performance network to the Staff / Artists / Vendors / POS and Guests via the UniFi Suite of products. Full Security options have been deployed along with managed VLANs across multiple ssid's.
Make sure to LIKE our Facebook page KernWi-Fi to keep updated on our involvement with the RCC this year!
 The Adelaide Fringe is the world's second-largest annual arts festival. February 16th to March 18th 2018, and the largest in the Southern Hemisphere, held in the South Australian capital of Adelaide. For 31 days and nights during February and March, it features more than 5,000 artists from around Australia and the world, featuring world premieres, hit shows and new artists. Over 1100 events are staged in pop-up venues in parks, warehouses, laneways and disused buildings as well as established venues such as theatres, hotels, bars, pubs, art galleries and cafes.
How can KernHotSpot help you?
Your customers expect a reliable internet connection now more than ever, especially in large event halls or shopping malls where 3G/4G coverage can be restricted or unreliable.
Our KernHotSpot / KernWi-Fi Network already connects thousands of users daily via our gateway of local business, café's, shopping centres, clubs, pubs, hotels, motels, function centres, sporting centres, public areas just to name a few.
Our various services and products include: Wi-Fi networks, Marketing, Analytics and Mesh Networking.