KernWi-Fi is BACK again for The Royal Croquet Club in 2018!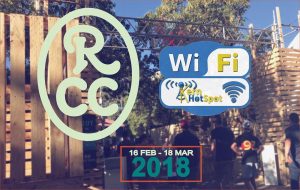 IT'S THAT TIME OF YEAR AGAIN..
KernWi-Fi is back at it again with the FREE Wi-Fi at the Royal Croquet Club for 2018!! 
YES! We are once again sponsoring the RCC with our super fast KernWi-Fi making it FREE for you to use while you're there!
Starting THIS Friday the 16th of February 2018 at 5pm, don't miss it!