The Culshaw Group of Companies
High-speed KernWi-Fi now available at 26 Flinders Street, Adelaide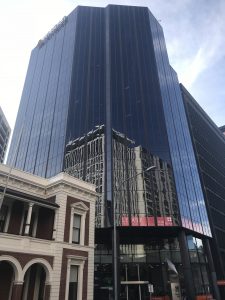 New and existing tenants of 26 Flinders Street can now look forward to high-speed internet, with KernWi-Fi readily available for connection on all 15 floors.
The Flinders Street building is owned by the Culshaw Group of Companies, a major development group who specialise in South Australian property.
The Culshaw Group have owned the property for a number of years and have progressively upgraded the building to meet current requirements.
John Culshaw, of the Culshaw Group of Companies said they turned to KernWi-Fi for a solution after dealing with poor internet they had and the costly nature of other internet services which were on offer to them.
"We have struggled for some time with internet speeds in the city and converting to fibre was a significant cost burden," Mr Culshaw said.
"Recently we have been connected to KernWi-Fi and the internet speed has increased significantly, which has had a considerably positive impact on our productivity."
Phil Kern, Founder and Business Development Manager of KernWi-Fi says 26 Flinders Street is now a high-speed internet ready building.
"We also offer a no contract option for any short-term leasing arrangements, something which is not possible from other business Telcos, " Mr Kern said.
KernWi-Fi is a local customer-focused business, owned and operated in Adelaide's CBD.
In addition to supplying Residential Wi-Fi, Kern are partnered with multiple businesses, including Adelaide Zoo and Royal Croquet Club.
Mr Culshaw said along with the preference to support a local business, KernWi-Fi was also the most cost effective option for 26 Flinders Street.
"KernWi-Fi for us was significantly less expensive than other options."
Mr Culshaw said working with KernWi-Fi was a positive experience and the Culshaw Group have plans to continue to work with KernWi-Fi on upcoming projects.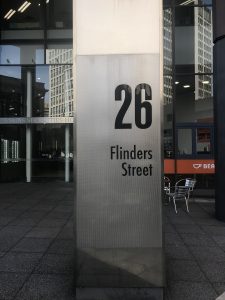 "KernWi-Fi were attentive and professional and have delivered a great product," Mr Culshaw said.
Mr Kern said being involved with the Culshaw Groups upcoming projects will also help to enhance the South Australian economy.
"We are going to be involved with other upcoming building projects to supply our KernWi-Fi internet services."
"This will also be great for the economy as we will need to employ more people," Mr Kern said.
Tenants of 26 Flinders street can contact KernWi-Fi now to learn more about how to get connected.
Shanisse Edson: Journalist – KernWi-Fi Pty Ltd / KernHotSpot
e: shanisse.edson@kernwi-fi.com.au
Contacts:
Phil Kern – KernWi-Fi Pty Ltd / KernHotSpot
p: 7100-5432
Matthew Chandler – Culshaw Group of Companies
How can KernHotSpot help you?
Your customers expect a reliable internet connection now more than ever, especially in large event halls or shopping malls where 3G/4G coverage can be restricted or unreliable.
Our KernHotSpot / KernWi-Fi Network already connects thousands of users daily via our gateway of local business, café's, shopping centres, clubs, pubs, hotels, motels, function centres, sporting centres, public areas just to name a few.
Our various services and products include: Wi-Fi networks, Marketing, Analytics and Mesh Networking.